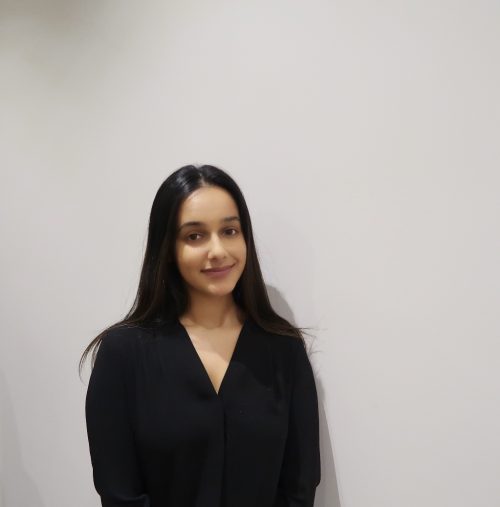 OVS Alum Returns to Teach the Next Generation of Students
Recently, Anisha sat down with Our Kids, Canada's most comprehensive national listing of leading private and independent schools to give her perspective on what OVS has to offer.
Pssst: Keep scrolling to read Anisha's full story:
With an Honours degree in Biology from York University and a Master's degree in Education from the University of Toronto, Anisha Aggarwal has had what one could call a successful academic career. Ontario Virtual School is honoured to be able to say that we were part of her academic journey:
"I was interested in taking Grade 12 English in summer school to reduce my course load during the school year. I had heard great things about OVS and decided to take ENG4U with them. It was my first opportunity to learn from home."
OVS's unique self-paced model and pre-recorded, yet fully narrated multimedia lessons gave Anisha more control over her educational schedule. As an education-driven individual, it wasn't just the convenience and control that led Anisha to choose OVS, it was the modern, forward-thinking approach to education.
"I was intrigued by the school's vision in operating using a student-centred approach."
Of course, this was a big decision for Anisha. Like many prospective students, she wasn't sure what it would be like to take a course entirely online. She was concerned about whether she would receive the same level of support from the OVS team as she would if she took the course through a traditional day school. Her fears were laid to rest by OVS's dedicated Student Success team who made sure she was properly supported throughout her academic journey.
"Although OVS encourages independence and self-guidance in their students, I was consistently supported by my course instructor, who was always available to answer my questions and provide me with feedback."
OVS prides itself on our enthusiastic and helpful instructors, so we are very excited to welcome Anisha not just to our list of alumni, but our staff as well! Through our 10+ years of operation, this is the first student to have come full-circle with OVS and we couldn't be prouder! We are sure that Ms. Aggarwal will help her students find the same success she was able to earn for herself not so long ago!
We asked Anisha, or perhaps we should say Ms. Aggarwal now, what made her decide to return to OVS. What made her decide to dedicate her skills and years of education to our school, in particular:
"I believe that OVS does a great job at preparing students pursuing post-secondary education, as online learning is a standard practice in many universities and colleges. Taking ENG4U online with OVS in high school prepared me to comfortably engage in these programs that heavily emphasize online and self-guided learning."
We are thrilled to have such a forward-thinking educator choose to work with Ontario Virtual School and look forward to having her join our efforts to provide students with a quality 21st century education!