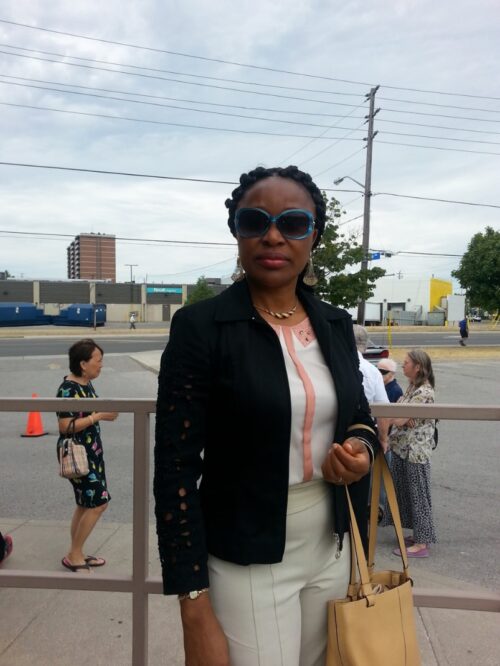 Mature Students Achieves Academic Goals With OVS
"OVS allowed me to finish my course within a year, which gave me room to keep working full-time and attend school"
Meet Akuobioma Okorie, a mature student looking to balance her education while working full-time. She decided to return to school after spending several years in the workforce so that she could upgrade her high school courses and apply to college. Here at OVS, we can help all mature students achieve their academic goals, whether you're looking to get your high school diploma, upgrade your marks, or take courses to apply to post-secondary institutions.
Akuobioma chose Ontario Virtual School after reading other student reviews about our high-quality courses, outstanding service and support, and flexible learning options. Our courses are asynchronous, meaning students are able to watch their lessons at times that are most convenient for their schedules. She found the website easy to access and enjoyed that all the learning materials she needed were readily available through the online portal.
We asked Akuobioma what she enjoyed about studying with OVS. She said she enjoyed the easy to navigate learning platform as well as the staff support and patience.
"First of all, I want to thank the entire staff of OVS for all the efforts they made during my study.  My gratitude also goes to my teacher for [imparting] me with knowledge, and Andrea (in the office) for picking up my calls whenever I needed help."
When asked if she would recommend OVS to other students she said: "Please don't look anywhere else for your academics. Go to OVS where you can receive quality education."
She intends to go to college this year and all of us at OVS are proud to have helped Akuobioma with her educational goals.