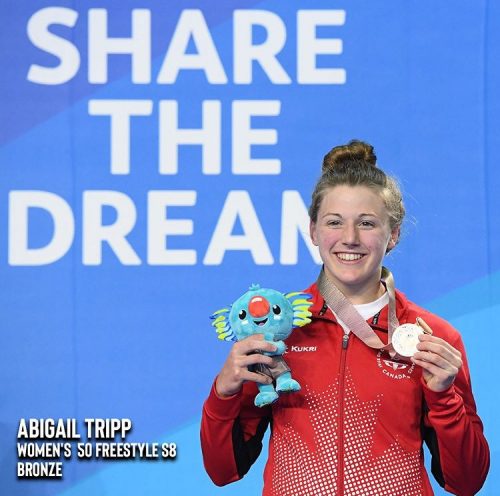 Canadian Paralympic Swimmer Completes Final Credit Online During COVID Closures
My name is Abi, and I am a member of the Canadian National Swimming Team. I represented Canada at the Paralympic Games in Rio de Janeiro in 2016, and am currently preparing the Paralympic Games in Tokyo, set to take place in 2021.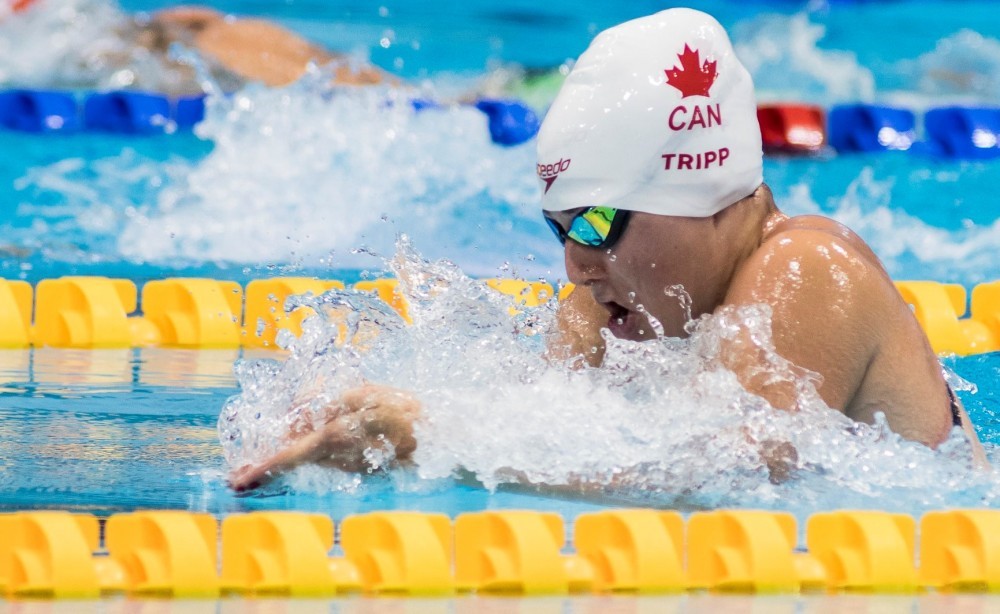 I graduated from my regular high school in June of 2019. I had planned to graduate with my peers and have the 2020 season open for training towards the Tokyo 2020 Paralympics. However, at graduation, I was missing a 4U credit to be eligible to apply to university. At the beginning of the COVID-19 lockdown in Ontario, I was out of training and saw the uninterrupted time at home as ideal for completing the final credit I required. Once the Paralympics were postponed to the summer of 2021, I knew I wanted to begin my university studies in the fall of 2020 while I have limited travel and training during the pandemic. OVS became the ideal place to take Writer's Craft 4U (EWC4U). I have done online courses through my day school and with other online high schools. Still, OVS's flexible schedule, interactive course lessons, and competitive course fees were what made the decision easy to commit to studying at OVS. The Writer's Craft course was enjoyable with OVS. I felt like I got the support and feedback I needed to improve my writing style and communication. Before starting the course, I had never pursued poetry or dramatic writing, but the course content and my teacher inspired me to explore that genre more fully. Poetry became my focus for my summative assignment, and I will continue to write poetry to share my unique experiences and thoughts with the world. My favourite part of learning with OVS was the freedom to follow my schedule. I never needed to stress while getting an assignment done. I could balance training and school at the same time, without feeling the pressure to be doing one or the other. Without the stress, I enjoyed every assignment that I completed. Ultimately, I believe that this structure helped me be very successful in the course. The OVS e-learning experience was one of the best I have experienced. It is different when you are not in a classroom and interacting with students and teachers in person. In an online format, I had to be my motivation to complete the lessons and assignments to the best of my ability. I naturally love working independently and can motivate myself without outside factors, so the OVS model was ideal for me. My teacher was quick to respond and very easy to communicate with if I had any questions about the course content. I found that e-learning with OVS is much more interactive than other online courses I have done. Having the lessons in a PowerPoint format with an audio recording to go in-depth for each slide was very similar to what I would experience in my day school – just from home. For me, being able to watch each slide at my own pace and listen multiple times helped me gain a deeper understanding of the content. For anyone interested in e-learning courses, know that you will need to motivate yourself to complete the content. I recommend that students create a sustainable routine to help them stay engaged and on track with the course. As an athlete, online learning is beneficial because I can bring it with me wherever I go without the worry of falling behind in a day school class. Every week during the course, I would make a list of things I wanted to accomplish for each day and my final goal for the end of the week. I found that creating this structure helped me maintain good progress. In the fall, I will begin my studies in psychology at Université Laval in Quebec City. I am thankful for my deeper understanding of the English language structure, so I can now focus on mastering French grammar.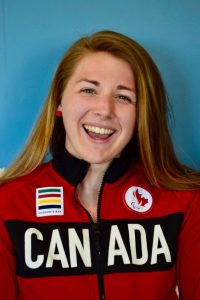 – Review written by Abigail Tripp, OVS Student (Spring 2020)
Thank you for sharing your OVS experience with fellow and future students! OVS wishes you the best of luck as you continue to prepare for the Paralympic Games in 2021!