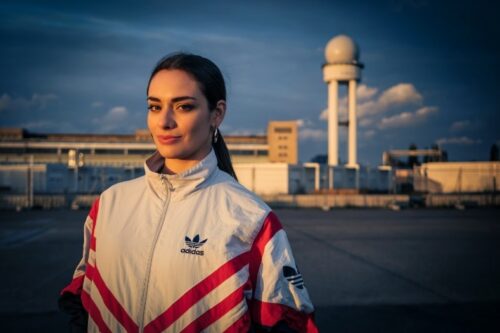 OVS allows Mature Learners to complete University requirements
years after earning their OSSD!
Danielle Bezaire is a mature student who hadn't been in school since 2008, but she wanted to take a couple courses in order to apply to universities in Germany. She carefully considered her options for online Ontario high schools before making the choice to come to OVS. She was impressed with the number of courses available on our platform and thought that OVS seemed to be one of the more established online schools.
What courses did you take with OVS?
I decided to take Grade 12 French FSF4U and Grade 12 Kinesiology PSK4U.
What did you enjoy most about studying with OVS?
What I enjoyed the most was the flexibility that OVS offers – I have a fairly intense schedule and I was able to work around it with the online courses.  I was also pleased with the ease of organizing proctored exams and how simple it was to complete the tests when I was ready.
How did you find school online differed from attending a regular day school?
I found there was less material to memorize and I was able to finish the courses with less hours of work than in a day school.  The courses on OVS required much more self-organization and individual research compared to my normal high school.       
Do you have any advice for people considering taking courses online?
Make sure you are able to motivate yourself and choose a subject matter that interests you if possible.  Good pacing and goal setting is also crucial to finishing the course on time without stress.  Be prepared that you may have to do your own research to understand some topics and don't be afraid to email the teachers with questions or misunderstandings.       
Everyone here at OVS wishes Danielle success with her future academic goals.