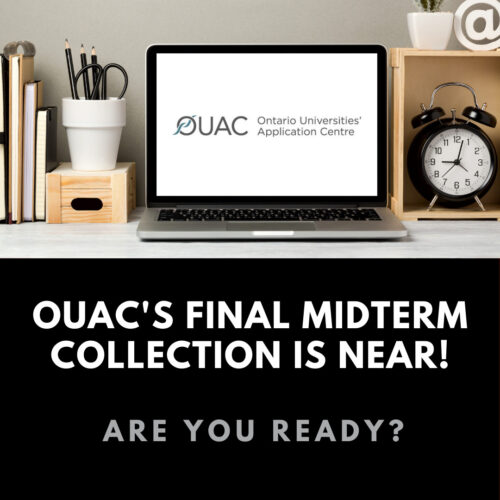 It's that time again!
Are you applying to university this year? Then you should be well aware that OUAC's third and final collection period for midterms is happening right now! OUAC will be collecting midterm marks until April 22nd, so we are asking all students to submit their report requests in advance to ensure everything runs smoothly. Check your course homepage for more details.
Remember, in order for us to add any marks or enrollment to your OUAC profile, you need to first add "Ontario Virtual School" as an alternate school in the "Academic Background" section of your OUAC account. This blog will show you how!
Don't think you'll make it to the midterm point in time for this collection? Remember that finals and enrollment can be updated at any time. Connect with our office if you have questions about the best option for your timeframe!