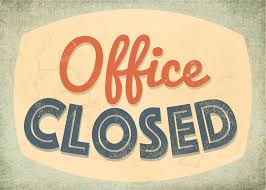 In response to the ongoing global health situation surrounding COVID-19, Ontario Virtual School has elected to cease all in-office operations, effective Wednesday, March 15th. We want to assure everyone that we will be working diligently over the next few days to ensure there is minimal disruption to the service and support available to OVS students as this situation continues to unfold. Our primary mission is to continue meeting the needs of our students while ensuring that the health and safety of our staff is cared for during this time.
To ensure these goals are met, we have taken several steps as part of our school continuity plan, including:
• Moving our in-office employees to work from home in a thoughtful, choreographed manner. This ensures you continue to receive excellent service and support, without interruption.
• All OVS teachers already work remotely, so their availability to you will not be impacted in any way.
• We are currently exploring alternative solutions for students wishing to complete final exams in the coming weeks. Wherever possible, it will still be acceptable for you to find your own proctor. However, in-office proctoring will be temporarily unavailable while our staff work from home. We will provide further updates as to the nature of these flexible alternatives as they become available. For immediate exam concerns, please contact our office directly.
• Report cards and OUAC submissions will continue to be processed as usual, without interruption. Hard copies of report cards and transcripts will continue to be mailed out.
Our office phone, email, and online chat will be answered as usual during our working hours (8am – 8pm, Monday to Friday).
As an online school proudly serving more than 5000 students worldwide, we know how critical the ability to learn online is in helping our students maintain their academic focus during complex times such as these.
If you have questions or concerns regarding any of the above, please email our director of guidance and student support at: [email protected].
Wishing you continued health and productivity,
Your OVS Team