W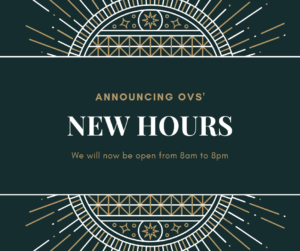 e've updated our office hours to better suit the demand of the school year.
Ontario Virtual School (OVS) will now be open from 8am to 8pm Monday to Friday, with exam start times ranging from 8:30am to 5pm (6pm for Grade 9 & 10 exams).
Drop by the office (located at 4789 Yonge St, Suite 1206, Toronto – Yonge and Sheppard) or give us a call at 416 907 4899!