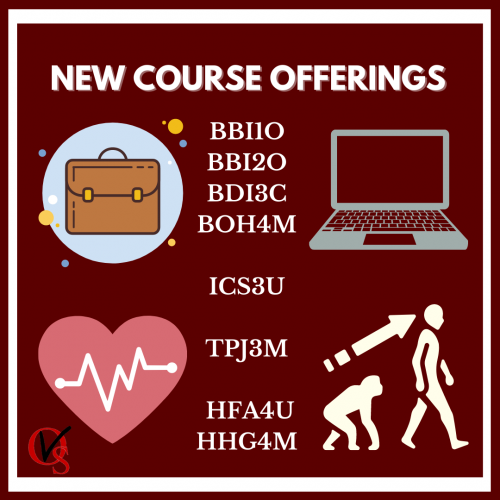 We've added several new courses this Fall in Business, Technology, Health and Human Development! Click on any of the links below for more details.
BBI1O – Grade 9 Introduction to Business
BBI2O – Grade 10 Introduction to Business
BDI3C – Grade 11 Entrepreneurship
BOH4M – Grade 12 Business Leadership
ICS3U – Grade 11 Computer Science
TPJ3M – Grade 11 Healthcare Technology
HFA4U – Grade 12 Nutrition and Health
HHG4M – Grade 12 Human Growth and Development Throughout the Lifespan
Psst: HFA4U and HHG4M are excellent elective options for students looking to round out their top 6 for university applications!