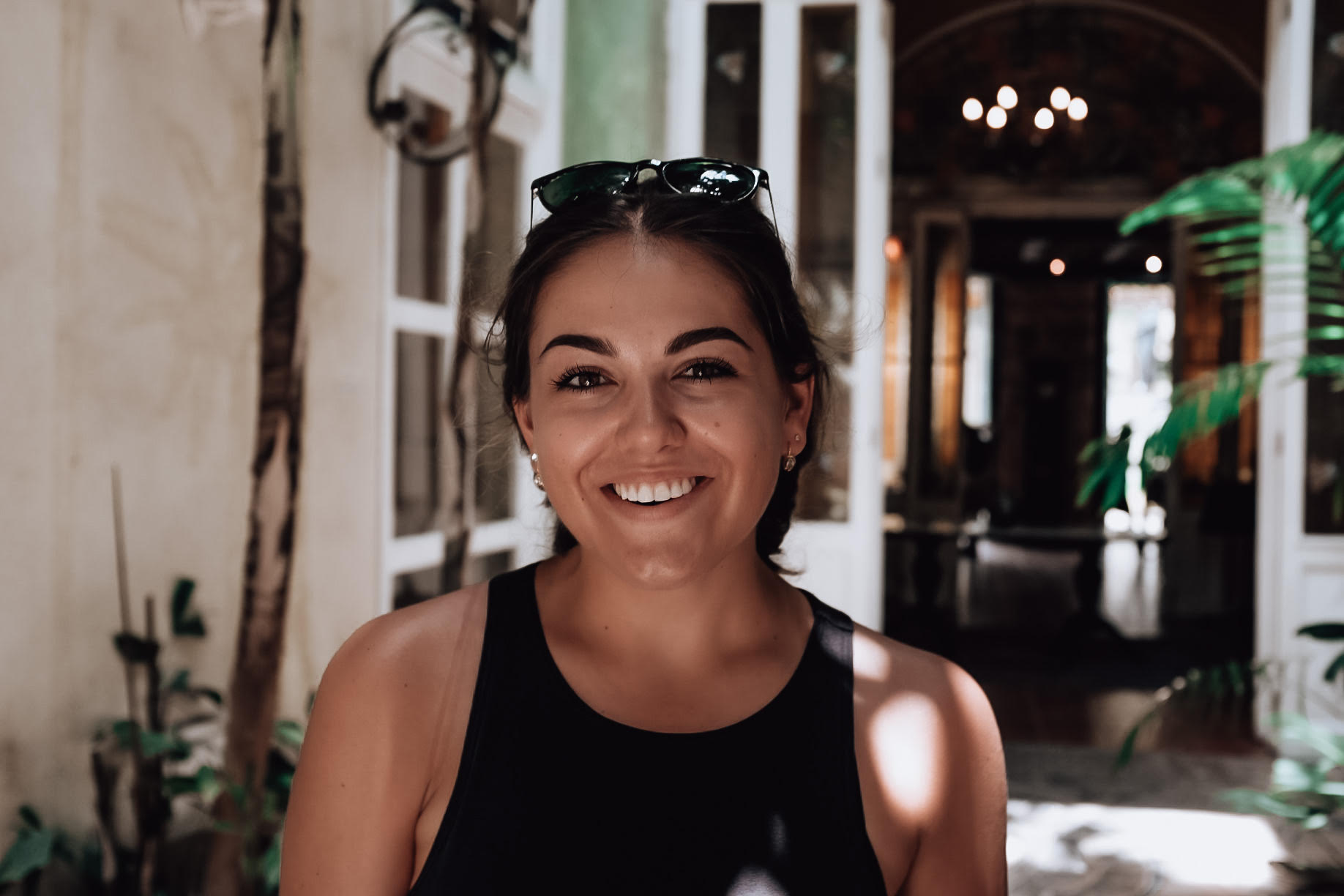 Krysta Veneruz is currently teaching our 9th Grade Core French course (FSF1O). She has been teaching for 3 years. She taught university students in Cuba, worked as an EQAO tutor, and she teaches IB ESL In Quebec to francophone students. We thought you might like to learn more about your teacher so we asked her a few questions.
Where are you from and where did you grow up?
Thunder Bay
When did you realize you wanted to become a teacher?
I realized I wanted to become a teacher after participating in an exchange program in France in my grade 11 year of high school. I realized that not everyone saw the value that I did in being bilingual, and I decided I wanted to showcase that value to future learners.
Where did you go for post-secondary and your teaching degree? What did you study/specialize in?
Glendon at York University – I studied French linguistics with a minor in English linguistics
Do you prefer teaching online or in a classroom? Why? How do they compare?
I think that there are highlights to both. I love the variety of activities that I can do with students online – I've taken the opportunity to get students to hone in on their media literacy skills this year by reading and interacting with different types of content. I also find I can give better individualized learning online when I video call 1 on 1 with a student to answer their questions. However, nothing beats an in-class debate though, when every student wants to participate and the excitement of learning fills the room.
What is your favourite part of being a teacher? What about this career do you find rewarding?
My favourite thing is when I hear from other teachers that the students continued to talk about my lesson even after class. I love introducing topics that spark critical thinking. At the end of the day, I want my students to critically think and that's the value that I want them to carry with them the most. When I see they're doing that, I know I've done my job well and that I helped them learn a skill that is more valuable than the subject itself.
What are some of your favourite pastimes, aside from teaching?
I'm a long-distance triathlete and I'm currently training for an ironman distance triathlon. It's a 3.8km swim, a 180km bike ride, and a 42.2km run. Most of my outside life is spent outdoors! I also am a fairly avid cook and baker. My partner and I spend a lot of time using the pasta attachment on our stand mixer! The only thing we really cannot seem to master is choux pastry. A disaster every time.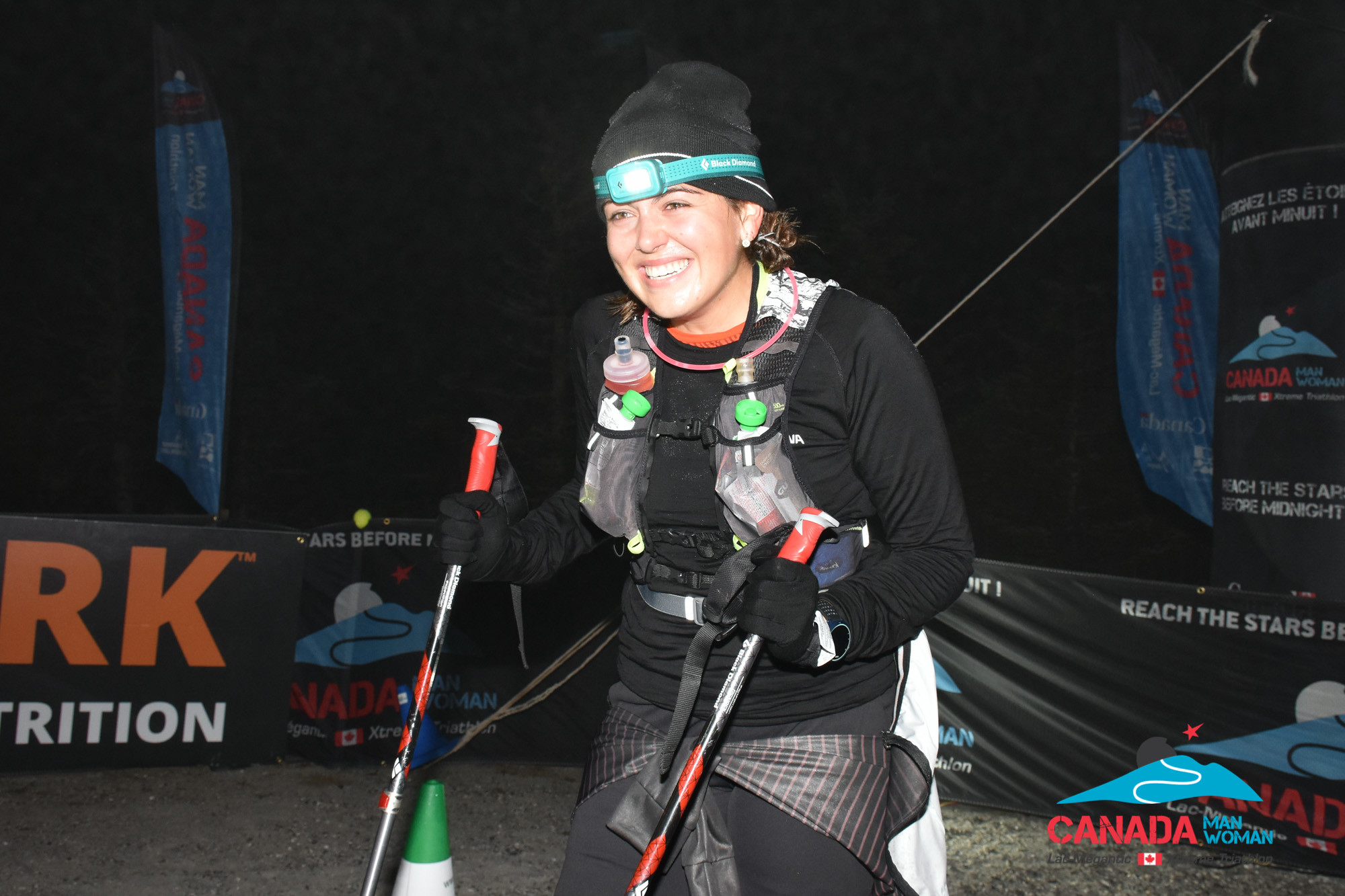 What is one piece of advice you would like to share with your OVS students?
This is one that I use every day, but it's to find your "why". What's your real motivation that makes you, you? For example, when I'm in the middle of a really hard workout, I often have to think back to my "why" of why I want to do an ironman. I imagine myself crossing the finish line on a red carpet, proving to myself that I am capable. My why is to prove to myself that no matter what people have said about me in the past, that I can move forward and tackle any goal I want to. Set a goal for yourself, and create your "why". The goal could be artistic, academic, athletic; whatever you set your mind on! Let that goal and your reason for it drive you every day.
Who would you say is your biggest influence/role model?
My biggest role model is most likely my triathlon coach. (See teachers need teachers too!). My coach Laura Sanhueza Miller is a mom of 2, works a corporate job, coaches a team of athletes, and still trains herself for amazingly fast times in ironman. A woman that can do "all the things" is someone I aspire to be.
Describe yourself in 5 words.
Determined, creative, selfless, caring, organized 
What is the first thing you would do or buy if you won the lottery?
Okay so I would buy a villa in Italy, have a collection of bicycles, spend my days drinking caffé fredo's, cycling, and taking pasta making classes.
If you couldn't be a teacher, what career would you most like to have?
If I couldn't be a teacher, I would either be a graphic designer, a social media marketer (I spend far too much time on Instagram than one should), or an editor. I've thought a lot about moving my teaching to something more curriculum-based where I could build programs.
What is your favourite song? Artist? Genre?
Do I have to only pick one? I feel like I have to choose something classic then. It's a tie between Fleetwood Mac's "You make loving fun" and the Paper Kite's "Electric Indigo".
What is your favourite book? Author? Genre?
My favourite book was actually written by one of my old professors. It's called Daniil et Vanya by Marie-Hélène Larochelle.
What is your favourite movie? TV show?
I'm not a massive movie fan, so I'd have to say TV shows are Stranger Things, Bridgerton, The Great British Bake off, and Superstore.