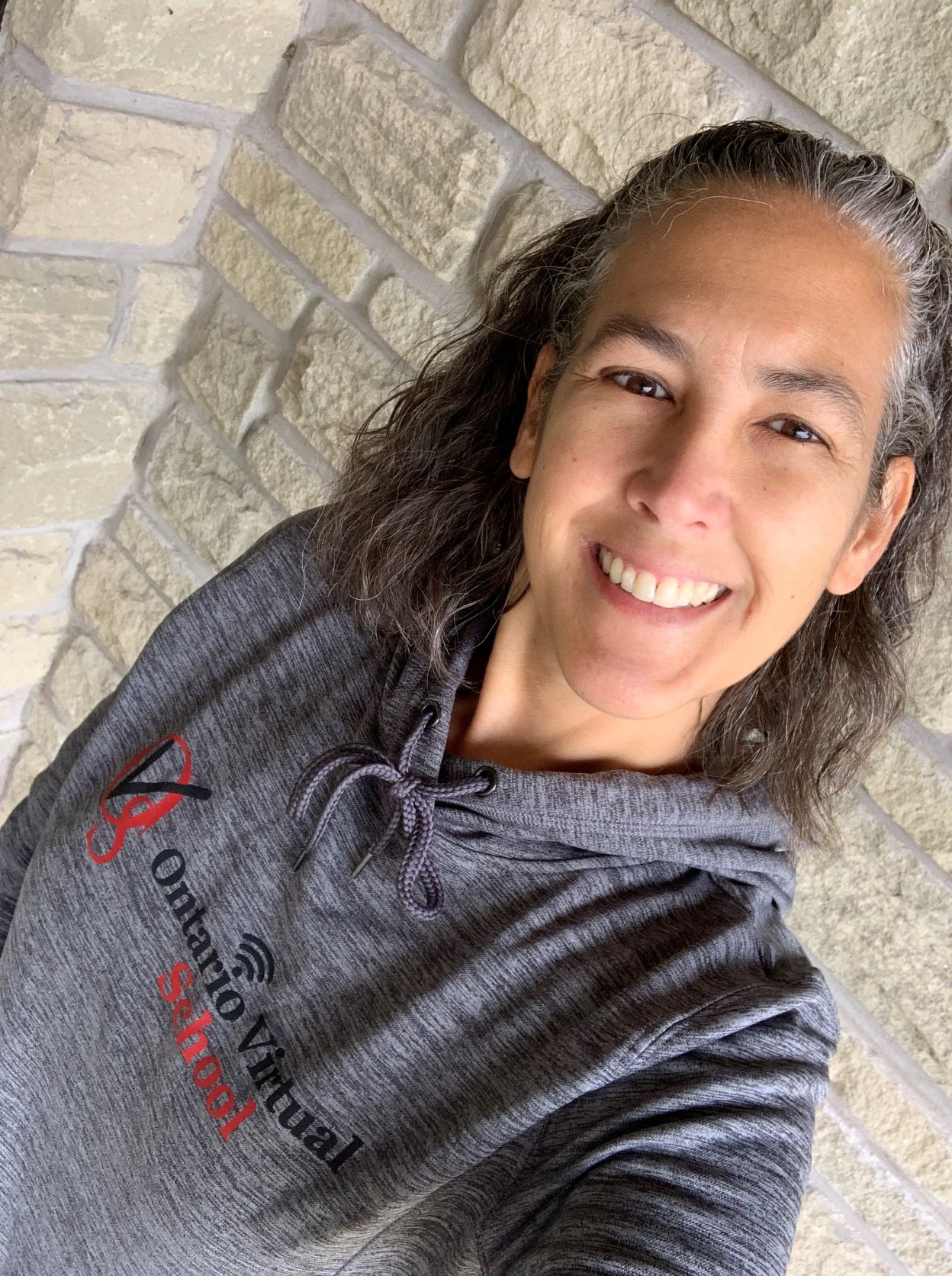 Carrie Kennedy is one of our math teachers here at OVS. She teaches one of our most popular courses, MCV4U. She has taught over 300 students at OVS to date. We thought it would be nice for her students to get to know her a little better, so we asked her a few questions.
Where are you from and where did you grow up?
I am from Niagara Falls and grew up in Niagara too.
When did you realize you wanted to become a teacher?
I was a TA in university and I really loved it. I also love learning and wanted to be in school forever! When I was younger, I used to make my little brothers sit for me and play school, I was always the teacher!
 Where did you go for post-secondary and your teaching degree? What did you study/specialize in?
My specialty was in Biochemistry. I studied at the University of Waterloo and Brock University. I also did teacher's college at Brock University. I thought I would be a chemistry teacher but I started teaching math and I loved it.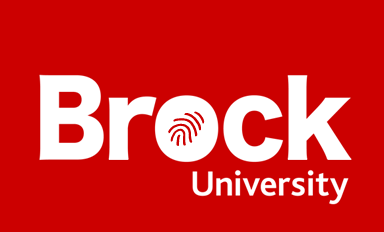 How long have you been teaching in total? How long have you taught with OVS?
 I have been teaching for 20 years. 5 at Brock University, 15 in high schools, and just over 2 with OVS.
Do you prefer teaching online or in a classroom? Why? How do they compare?
Both! Because they are very different. I think the closures during the pandemic made me realize how much I love interacting with students. Online is so great too because I can teach students from all over the world, and while I travel as well.
 What is your favourite part of being a teacher? What about this career do you find rewarding?
Hmmm, tough question, I love the interactions with students. Getting to know them, seeing them grow as a student. I love seeing the "light bulb" moments when they learn something new. I feel very grateful to have this career.
 What are some of your favourite pastimes, aside from teaching?
I love to read, all sorts of different books. I love hiking with my family and dog. I also love to travel, mostly to sunny and warm destinations and eat the foods from different cultures. I love baking and eating my sweets. Watching my son play baseball and my daughter perform in her musicals.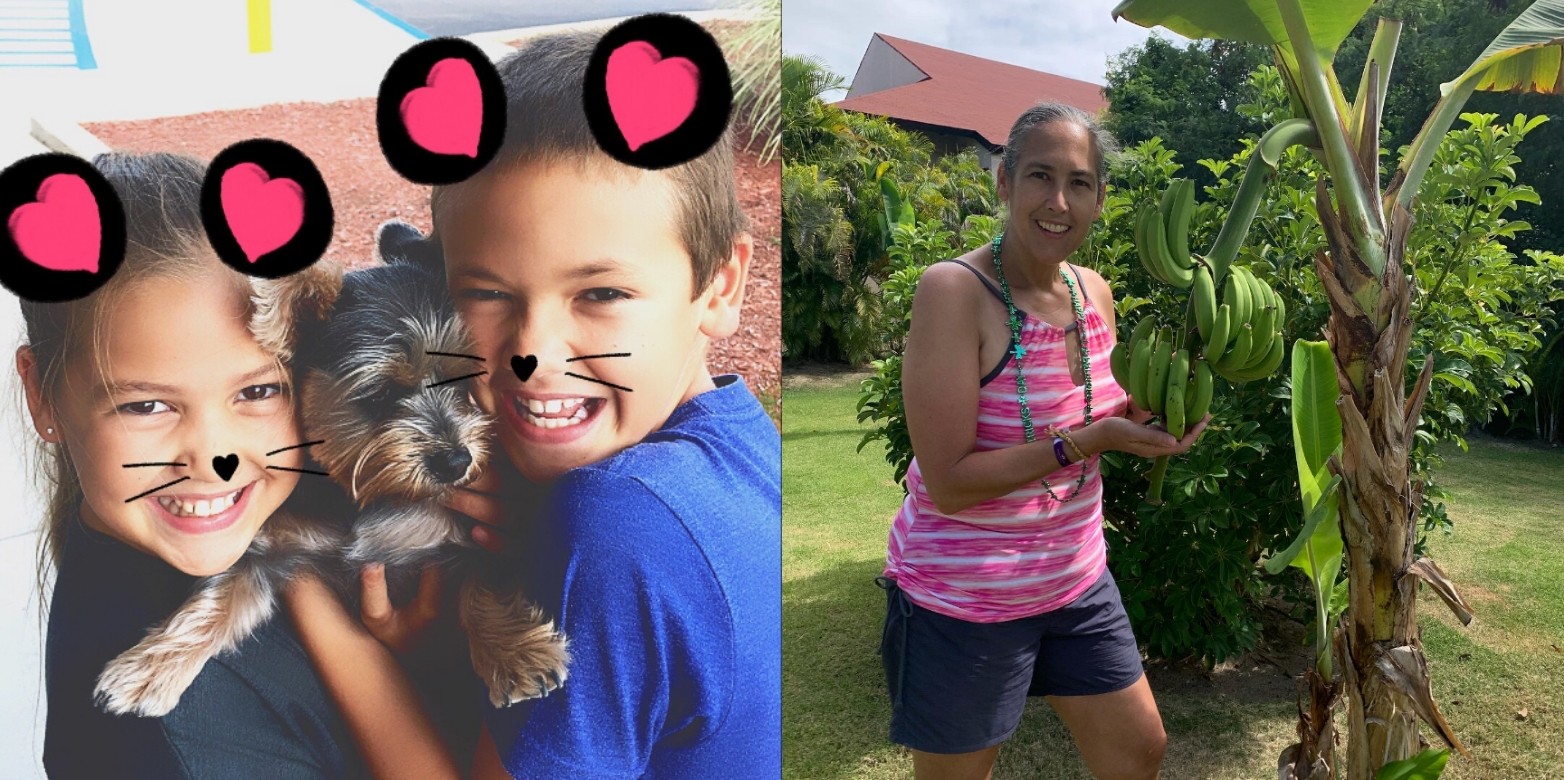 What is one piece of advice you would like to share with your OVS students?
Work hard at actually "learning" and not memorizing or doing an assignment to just get it done. Learning lasts forever while just going through the motions to get a good mark doesn't last.
 Who would you say is your biggest influence/role model?
My husband. He is also a math teacher and I really value his thoughts and opinions. He is one of the smartest people I know.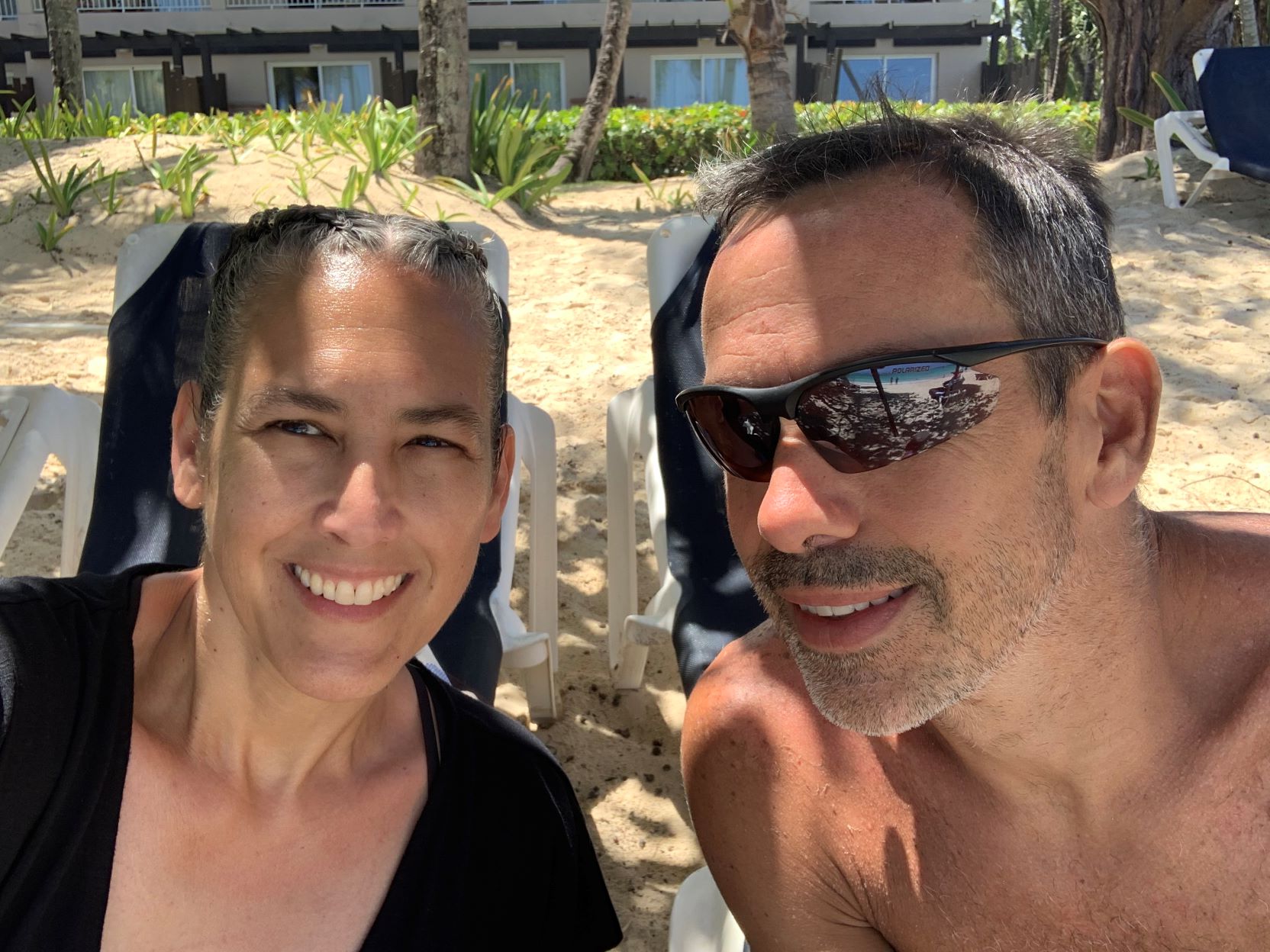 Describe yourself in 5 words.
Kind, Energetic, Considerate, Empathetic, Sensitive
What is the first thing you would do or buy if you won the lottery?
Pay off all the bills for my family!
If you couldn't be a teacher, what career would you most like to have?
I'd work in a bookstore or a bakery.
What is your favourite song? Artist? Genre?
Anything by Taylor Swift!
What is your favourite book? Author? Genre?
Right now, I'm loving historical fiction
What is your favourite movie? TV show?
Friends, I laugh out loud every time I watch it. Back to the Future is the BEST movie!
Any other information or fun fact you would like to share?
I am a hard core Toronto Blue Jays Baseball fan! We are a baseball family. I used to listen to baseball games with my grandfather and my mother on the radio when they were not televised because we didn't want to miss anything! Even now I watch most games on TV and try to see one live if I can each year. I am enjoying watching my son play now too.