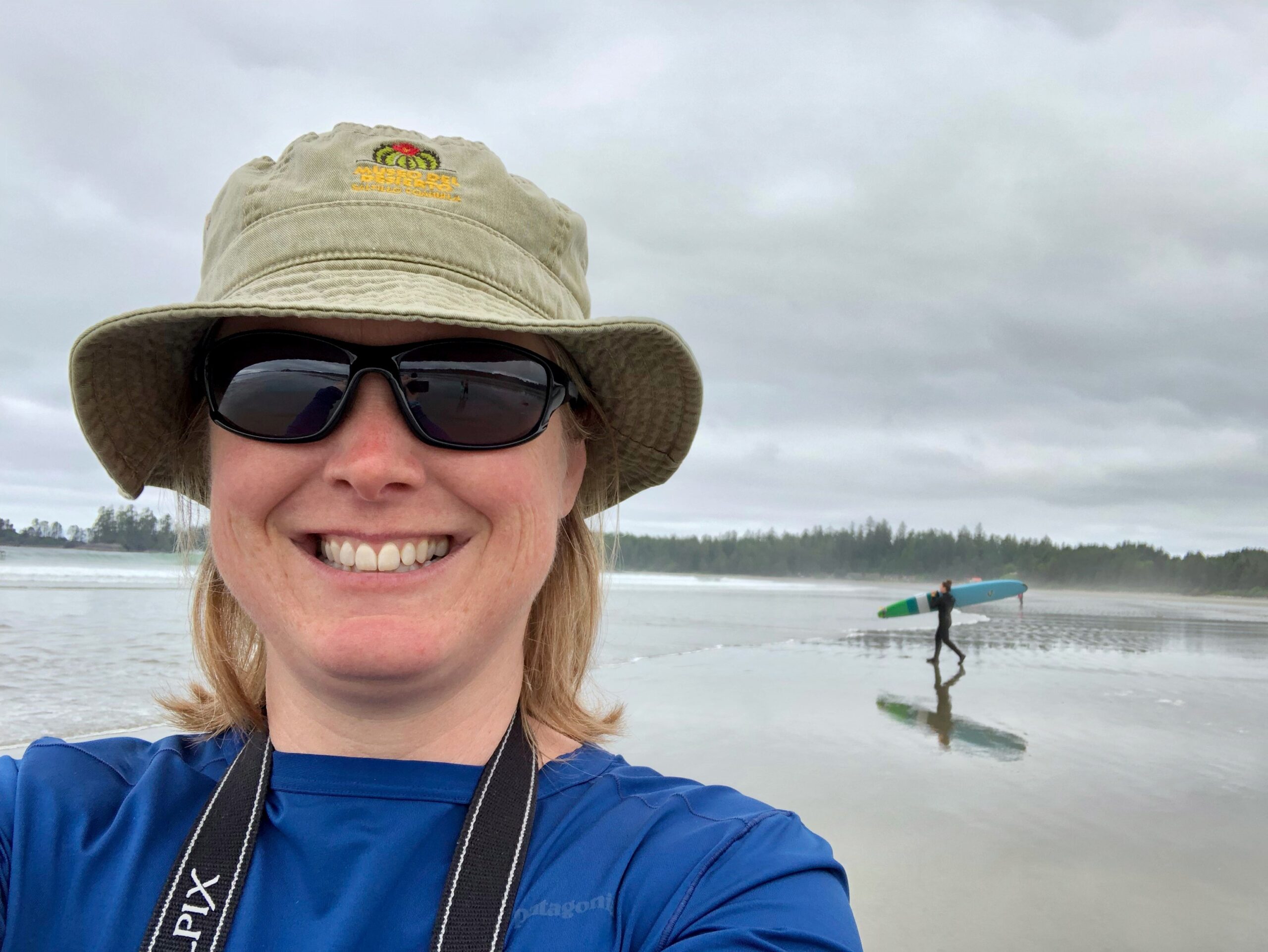 Leslie Farooq is a Science Teacher here at OVS, she is currently teaching 10th Grade Applied Science and 12th Grade University Chemistry. She has over 15 years of teaching experience, including 2 years at OVS. Read the interview below to learn a little more about your teacher.
Where are you from and where did you grow up?
I am from Peterborough, ON and I grew up in both Peterborough and Marmora, ON
When did you realize you wanted to become a teacher?
My husband and I made a plan to travel the world and teach, so I quit my job and went back to teacher's college to make our plan a reality. I was 30-years-old.
Where did you go for post-secondary and your teaching degree? What did you study/specialize in?
Trent University, B.Sc. (Honours) Biology and Environmental Science, Western University, M.Sc. Plant Science with Specialization in Environmental Science, York University, B.Ed. Math Science and Technology for Junior/Intermediate Divisions.



Do you prefer teaching online or in a classroom? Why? How do they compare?
I like variety and both methods are great. I think the asynchronous approach is something that has really worked well for me personally, and I don't think it exists in a classroom setting.
What is your favourite part of being a teacher? What about this career do you find rewarding?
One of my favourite aspects of teaching is the opportunity to bear witness to the "a-ha" moments of others. It is so satisfying when a concept finally clicks, and I just love that for everyone.
What are some of your favourite pastimes, aside from teaching?
I spend my free time gardening and taking long walks in the woods during which I enjoy identifying plants in their natural habitat. I enjoy backyard birding, photographing the nature and landscapes I encounter, and learning how to cook new foods, such as saag paneer, injera, and focaccia. All of my hobbies include one or more of my family members, especially when I make something delicious to share.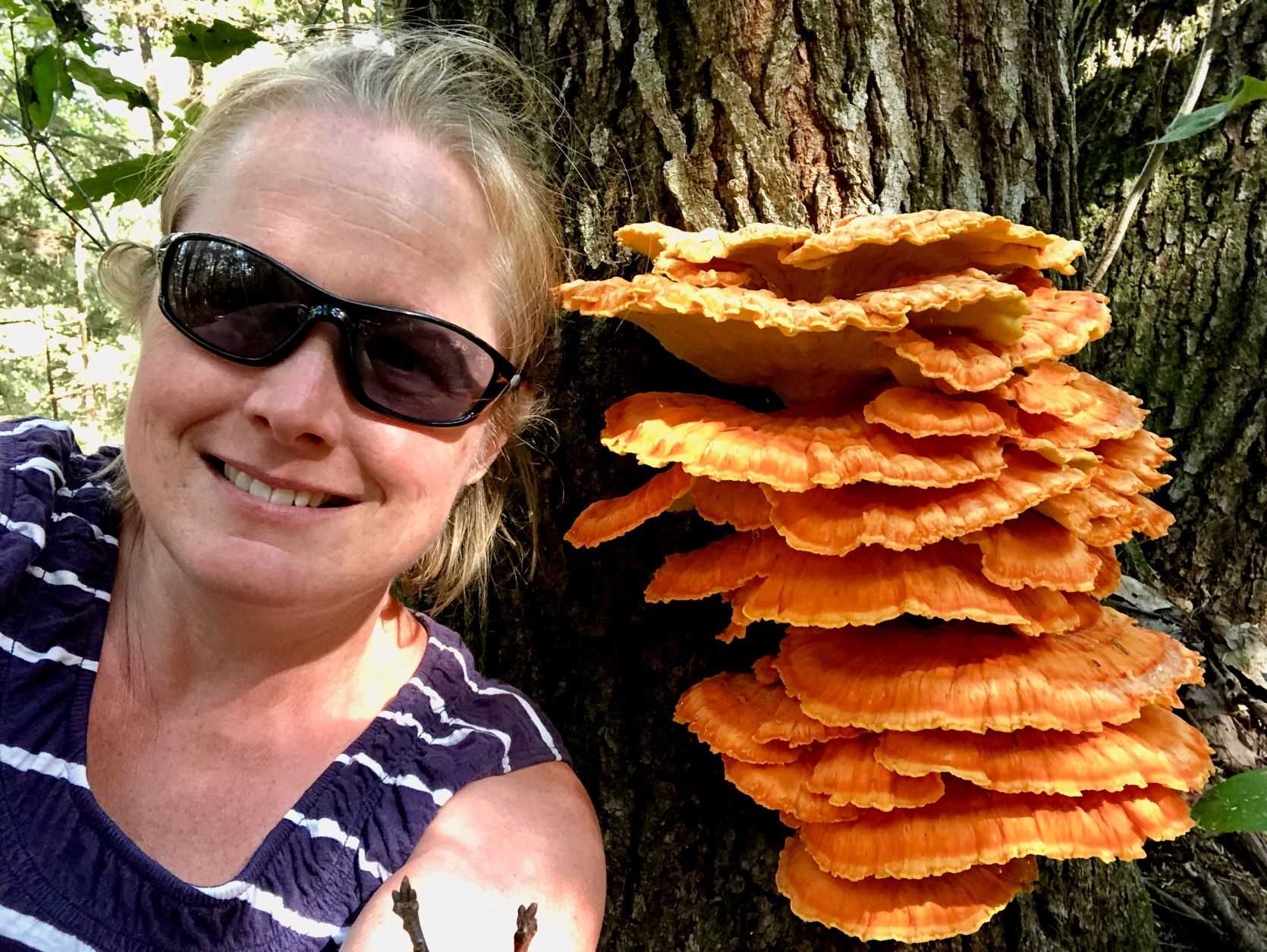 What is one piece of advice you would like to share with your OVS students?
The purpose of learning is to grow your knowledge and skills. If you take the time and put in the work, great grade outcomes will follow naturally.
Who would you say is your biggest influence/role model?
Mr. Farooq has been my longest-standing teacher mentor and role model. His light-hearted teaching style has informed my own, and our ability to bounce ideas off of each other has been so helpful.
Describe yourself in 5 words.
Observant, diligent, thoughtful, nurturing, careful.           
What is the first thing you would do or buy if you won the lottery?
If I won the lottery, I would buy a really great camera and all of the lenses to go along with it. From the telephoto lens for capturing a distant barred owl to a macro lens for magnifying the details of a single flower, this is what I would want before we made any more plans with the money.
If you couldn't be a teacher, what career would you most like to have?
I would go back to being a botanist and environmental consultant.           
What is your favourite song? Artist? Genre?
"Running Up that Hill" by Kate Bush is a top song, though I love music and that makes it hard to pick just one. Bob Seger is one of my favourite artists. My most frequently played genres are classic rock and tropical house.            
What is your favourite book? Author? Genre?
 "The Chrysalids" by John Wyndham is a book I read again and again. I have always enjoyed the works of Stephen King, though I haven't read much of his recent work. I am into nonfiction books at the moment, especially travel writing.
What is your favourite movie? TV show?
I don't watch movies as they feel like the take too much time. My favourite TV shows are "Community," "The Good Place," "Grey's Anatomy," "Atypical," and "House."
Any other information or fun fact you would like to share?
I am currently enrolled in a gardening course at the University of Guelph and I am working my way towards being a Master Gardener.