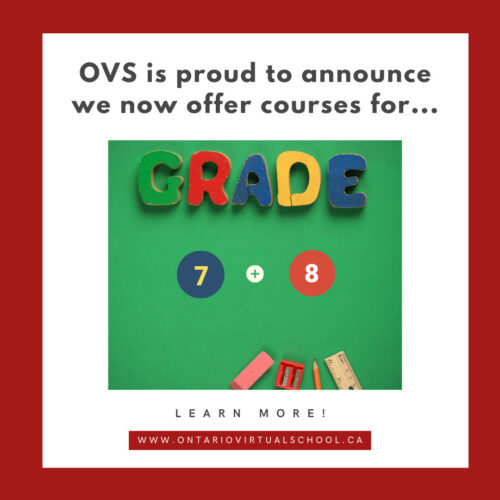 OVS is proud to announce we have extended our online program to include grades 7 and 8.
Mirroring the quality and support of our high school program, with each course designed and delivered by an OCT-certified teacher. Like all OVS courses, this program is entirely self-paced. And, with pre-recorded multimedia lessons, students can pause and replay as many times as they need!
How Can I Use These Courses?
Families can use our program to complement a homeschooling curriculum or to reinforce learning completed through traditional middle schools.
Interested in learning more?
Click here to browse our current offerings! More courses in math and science will be added soon.