OVS4O - Supporting Mental Health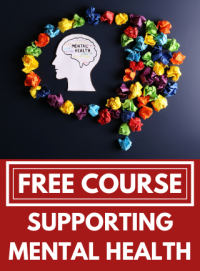 Course Code:

OVS4O
Format:

Online School Course
Prerequisite:

None
Tuition Fee (CAD):

Free
Start:

Anytime
Demo Lesson
Course Description For Supporting Mental Health Online Course
Today's fast-paced digital world has placed an increased importance on practicing good mental health. This module is designed to help support students as they navigate the evolving complexities of our digital world. Here, students will learn how to protect themselves online and how to create a digital identity. They will learn how to use social platforms for professional purposes and how to manage the risks associated with these platforms. We will also discuss how students can work on recognizing their own behaviours and develop self-management skills to cope with stress. Finally, this module will explore what to do if you are in a crisis situation or are experiencing cyber bullying.
OVS4O is specially designed to help you with:
Social Media Protection
Self Management
Crisis Prevention
Developing Positive Mental Health
Dealing with Digital Bullying
Developing e-learning skills that will allow you to be a confident and active eLearning student in the future
Increasing your confidence (and reduce your anxiety) when it comes to school in general!
This teacher-supported course is absolutely free!
You can register and start anytime.
Please note: completion of this course will NOT earn you a high school credit. This means that completion of this course will not be included on any current or future high school record or transcript. This course is to be considered as a general interest course only.