Founded in 2010, Ontario Virtual School (OVS) is an online school offering Ontario Secondary School Diploma (OSSD) high school online courses.
OVS is inspected by the Ontario Ministry of Education and is permitted to grant OSSD credits to students in Canada and internationally. (BSID: 665804).
What we offer
Continuous enrollment – Sign up and start anytime.
Finish an online course in as little as 4 weeks or as long as 12 months.
Dedicated, certified teachers. All in good standing with the Ontario College of Teachers.
Engaging and interactive content that encourages mastery before moving forward.
24/7 access from anywhere in the world.
Marks directly sent to OUAC, OCAS, and Day School.
What our students say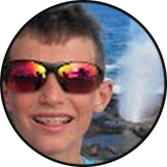 The Ontario Virtual School thoroughly exceeded my expectations. The online course including videos, explanations and assignments were organized and well prepared. My experience with the teacher and staff were also exceptional - the support I received was immediate and outstanding. I would recommend OVS to anyone looking to complete a high school course online.
Alexander Turner student