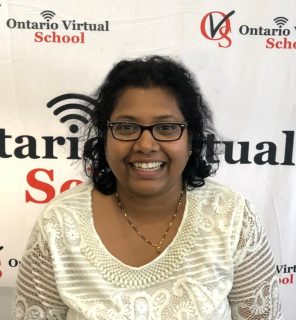 Geeta Reddy has been teaching math with OVS since mid-2018 and has helped more than 250 students earn OSSD credits in that time. Keep reading to learn more about the woman behind the screen as we share our recent interview with Ms. Reddy!
Where are you from and where did you grow up?
I was born and brought up in India.
Where did you go for post-secondary and your teaching degree? What did you specialize in?
I did my undergraduate and B.Ed. studies in India, specializing in Mathematics.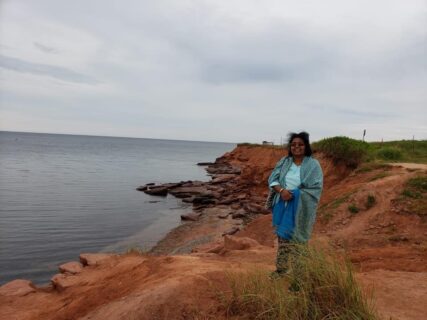 How long have you been teaching in total? How long have you taught with OVS?
In total, I have been teaching for 12 years and have been with OVS since June 2018.
Do you prefer teaching online or in a classroom? How do they compare?
I prefer classroom but during the pandemic, I started liking teaching online too.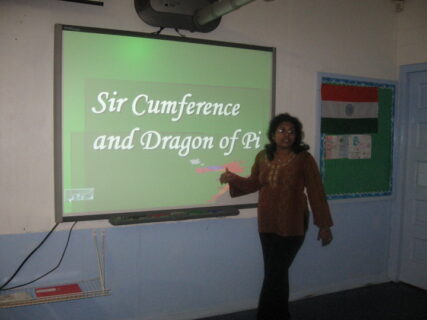 What is your favourite part of being a teacher? What about this career do you find rewarding?
My favourite part of this career is connecting with and motivating young learners. The most rewarding part is seeing students be successful in the course and being able to help them pursue their dream job.
What are some of your favourite pastimes, aside from teaching?
Listening to music, spending time with family, travelling, and reading inspiring books. I also like to sing and am trained in Indian classical music.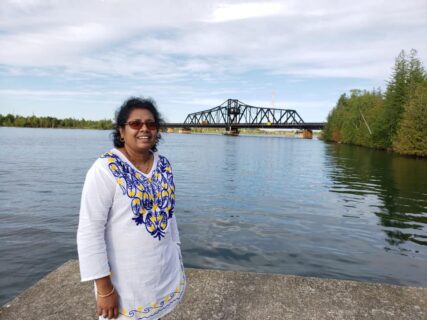 What is the first thing you would do or buy if you won the lottery?
A beautiful house near a beach.
What is your favourite book?
"Keep Sharp: Build a Better Brain at Any Age" by Sanjay Gupta, MD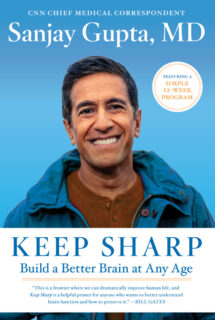 If you couldn't be a teacher, what career would you most like to have?
I would have liked to be an IT Analyst.
What is your favourite movie? TV show?
I watch mostly Bollywood movies. For TV, I like The Kapil Sharma Show.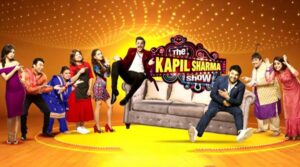 Describe yourself in 5 words.
Mother, Passionate, Caring, Friendly, and Helpful
Finally, what is one piece of advice you would like to share with your OVS students?
Always stay positive and give your best in every task you do – in both life and studies.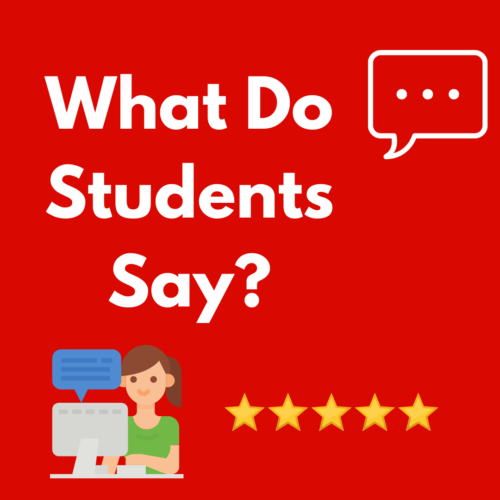 What Our Students Say About Ms. Reddy:
Ms. Reddy currently has a 4.5-star rating, based on anonymous student feedback gathered at the end of each completed credit.
Here are a few examples of comments shared by her recent students:
Ms. Reddy was always there for me when I needed help with something and would always answer my questions. She did an amazing job as a teacher and has earned a lot of respect. Keep up the great work! – MHF4U Student, January 2021
Overall had a great first experience with OVS. Ms. Reddy was great in answering any question I had. – MHF4U Student, Dec. 2020
Ms. Geeta Reddy is an excellent teacher. I would recommend her to help out with anything; she never delayed any responses. – MCT4C Student, Aug. 2020